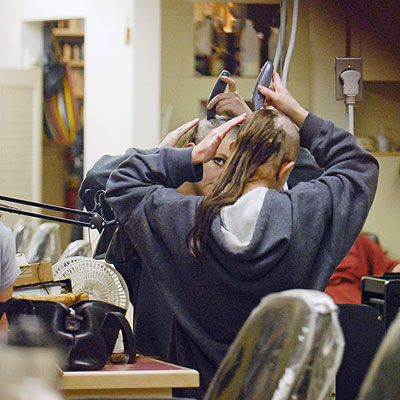 Fir the past 24 hours, the #1 headline on probably the internet's 31 news source,
The Drudge Report
has ran it's #1 story as
Brittany Spears shaving her head bald and getting a tattoo
. Oh the humanity of this situation.
In support of Brittany, I have chopped off my gorgeous golden locks also this morning. I also shaved, that is instead of getting a tattoo.
I wonder if the next news story will be that Oprah farted.